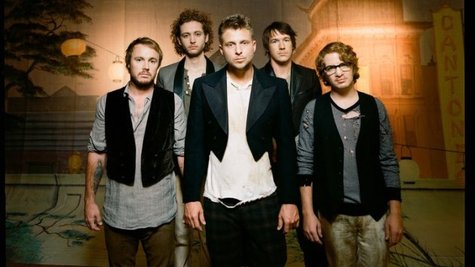 OneRepublic's third album, Native , was supposed to come out last year, but it was delayed. Now, the disc finally has a release date, revealed on the band's website : March 26.
The new single from Native , "If I Lose Myself," is available on iTunes now. The band is shooting the video for the clip today in Los Angeles, according to a Twitter posting. A "making-of-the-single" video is now on YouTube and OneRepublic's Facebook page. In addition to seeing the band put the track together in the studio, you'll get to see them frolicking on the beautiful Greek island of Santorini, where the song was recorded.
Ryan Tedder and the guys have scheduled a bunch of European tour dates starting April 2 in Milan, Italy. It's not clear when they plan to do a North American tour.
Copyright 2013 ABC News Radio