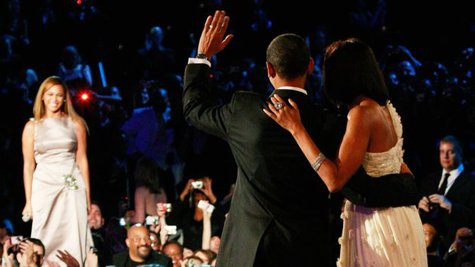 Beyoncé , Kelly Clarkson and James Taylor will be among the performers at President Obama's inauguration ceremony.
According to the website Politico and other sources, Beyoncé will perform the national anthem, while Kelly Clarkson will sing "My Country 'Tis of Thee" and James Taylor will perform "America the Beautiful."
Taylor was a constant presence on the stump during President Obama's most recent campaign, and also delivered a primetime performance during the 2012 Democratic National Convention. And of course, Beyoncé famously serenaded the president and wife Michelle Obama with the Etta James classic "At Last" during the couple's first dance at the 2009 Neighborhood Inaugural Ball.
President Obama will be sworn in for his second term in office at the Capitol in Washington, D.C. on Monday, January 21.
Copyright 2013 ABC News Radio