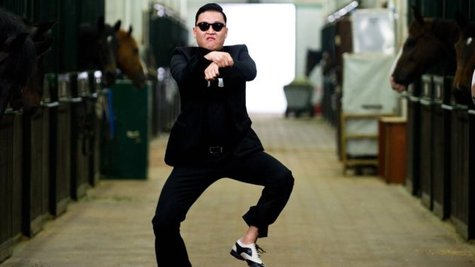 It's 2013, but South Korean rapper PSY's 15 minutes of fame still aren't up. The "Gangnam Style" star has landed a starring role in a Super Bowl ad.
PSY will appear in a commercial that will be the latest installment of Wonderful Pistachos' ongoing "Get Crackin'" ad campaign. In a statement, the rapper said, "The Wonderful Pistachios brand is fun, just like me. Also, I love pistachios and I look good in green." That's a reference to the fact that a shelled pistachio is pale green.
So, why PSY? An executive for Wonderful Pistachos explained, "The Super Bowl is the most widely-watched sporting event of the year, 'Gangnam Style' is the most-watched YouTube video, and Wonderful Pistachios is the top-selling snack nut item on the market. It's a powerhouse combination."
Since most of the brand's commercials detail the different ways that well-known people and institutions crack open pistachios, we're betting that the tagline will be "PSY does it Gangnam Style." Maybe he'll be shown opening the nuts by stomping on them as he does the horsey dance.
After premiering on the Super Bowl, PSY's ad will continue to air on TV and on cable. It'll also be available at GetCrackin.com .
Copyright 2013 ABC News Radio