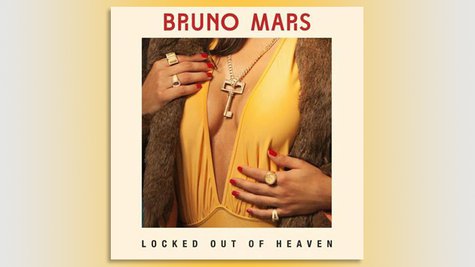 It's hard to believe, but at this point, Bruno Mars ' new single "Locked Out of Heaven" has stayed at #1 longer than his massive smash "Just the Way You Are."
Bruno has had four #1 hits in his career, but "Locked Out of Heaven" is now the longest-running out of all of them, spending a fifth straight week on top of the Billboard Hot 100. "Just the Way You Are" and "Grenade" both spent four weeks at #1. His first "Nothin' on You" -- on which he was only a featured artist -- spent two weeks on top.
Meanwhile, "Scream & Shout," Will.i.am 's collaboration with Britney Spears , has finally entered the top 10. This marks Will's first solo #1 hit as a lead artist: his two previous top 10s were for songs in which he was simply a guest on someone else's record.
As for Britney, "Scream & Shout" is her 13th top 10 single. Her first, "...Baby One More Time," came all the way back in 1998, while her most recent, "I Wanna Go," came in 2011.
Copyright 2013 ABC News Radio