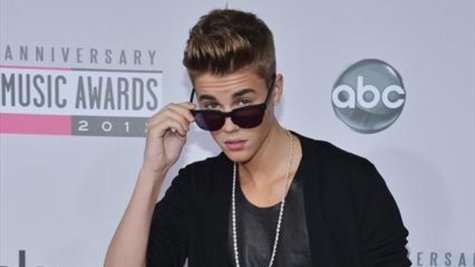 Justin Bieber 's upcoming appearance on Saturday Night Live as both the host and the musical guest raises several questions about the kind of sketches the Bieb might appear in. What's off limits for spoofing? The paternity suit? The pot smoking? Selena ? Turns out the answer is...nothing.
Sources connected with NBC tell TMZ that Justin's camp has informed the Saturday Night Live writers that nothing about the singer's life will be verboten. In fact, Justin himself "told producers to push him as far as they want" during the February 9 appearance.
Justin hopes to further his acting career in the near future, and the SNL gig will be a good test of his abilities. He's already shown a flair for comedy in the few cameos he's made on the show already, as well as in some Funny or Die videos.
Copyright 2013 ABC News Radio