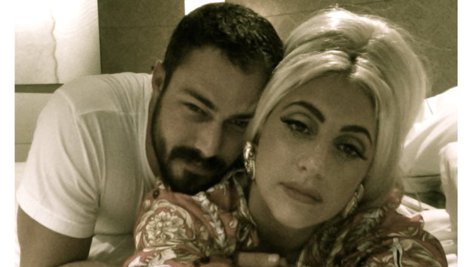 Lady Gaga kicks off the North American leg of her Born This Way Ball tour on Friday, but before she hits the road again, she took some time out earlier this week to hang with her boyfriend, actor Taylor Kinney .
People magazine reports that the lovebirds attended a charity event Tuesday in Chicago, where Kinney films the NBC show Chicago Fire . Afterwards, the couple and some friends had dinner at RPM Italian, a restaurant owned by Bill and Guiliana Rancic .
People reports that the group chowed down on classic Italian dishes like lobster caprese, insalata bianca, duck agnolotti, Sicilian pork, short rib pappardelle, bucatini pomadoro and even Mediterranean octopus, as well as a variety of desserts.
According to People , it was actually the couple's second time eating at the restaurant in the past few weeks, but Guiliana complained that she missed seeing the singer both times. Writing on Twitter, she said , "Bill saw her last time. I'm 0/0 :((."
Someone who witnessed the meal tells People that Kinney and Gaga were "very affectionate and touchy sitting next to each other," and added, "I heard her call him 'honey.'"
Copyright 2013 ABC News Radio