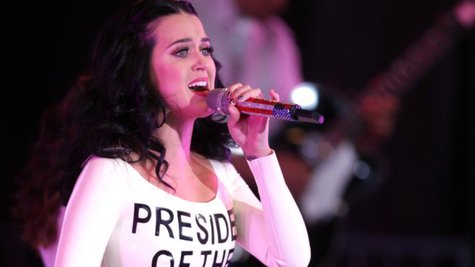 Following the news that Beyonce , Kelly Clarkson and James Taylor would be performing at President Obama's Inauguration ceremony on January 21, more big names have joined the lineup for some of the official Inaugural balls and events.

Katy Perry , Usher , Alicia Keys , fun. , Far East Movement and the cast of Glee are among the stars who'll be appearing at The Kids' Inaugural Concert, The Commander-in-Chief's Ball and the main Inaugural Ball this year. Also participating will be music legends Stevie Wonder and Smokey Robinson , plus John Legend , country star Brad Paisley and Nick Cannon . Details of exactly who'll be appearing at each ball will be announced soon.

The Kids' Inaugural Concert takes place January 19 and is hosted by first lady Michelle Obama and Dr. Jill Biden , the wife of Vice President Joe Biden . The other two balls take place January 21: the Commander-in-Chief's ball is for members of the U.S. military, while the Inaugural Ball brings together the public, local community leaders and grassroots volunteers.
Copyright 2013 ABC News Radio