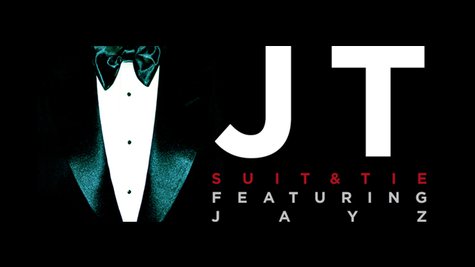 After taking a break from music to focus on his acting career, Justin Timberlake is back with a vengeance, with a new single and plans for an album release later in the year.
Up until midnight Monday night, fans can purchase "Suit & Tie" featuring Jay-Z at the iTunes Store or stream the song at the new MySpace at new.myspace.com . On his website , Justin posted an open letter to fans in which he says, "I'm gearing up for a big 2013," explaining, "Back in June of last year, I quietly started working on what is now, my next journey with that thing I love called MUSIC...I just went into the studio and started playing around with some sounds and songs."
Revealing the new album will be called The 20/20 Experience , Timberlake admitted, "It was probably the best time I've had in my career...Just creating with no rules and/or end goal in mind and really enjoying the process."
As for the fruits of his labor, including "Suit & Tie," Justin says, "What I came up with is something I couldn't be more excited about. It is full of inspiration that I grew up listening to and some new-found muses that I've discovered along the way." Before signing off, the Grammy winner added, " Get ready. This is going to be fun (well, at least it is for me). "
Copyright 2013 ABC News Radio