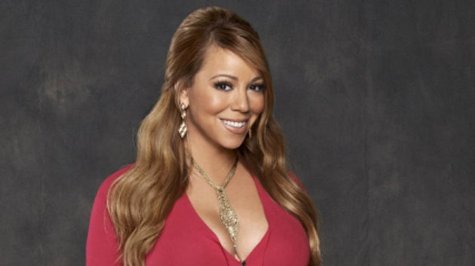 Mariah Carey 's been working on a new album for quite some time and, while it doesn't have a release date, it just made Entertainment Weekly's list of upcoming "Albums We Can't Wait For." Whenever it does appear, though, Mariah says it will be a better record because of her stint as a judge on American Idol .
According to Mariah, her Idol experience -- specifically, watching the contestants give their all in their quest to make it -- has inspired her to push herself artistically.
"I think that this process has gotten me to a place where I look at some of the contestants and I go, 'You know what? This person has to try so hard and come in here and bare everything,' ...it makes me want to be a better artist," Mariah explains.
The superstar diva also says that the contestants' drive and determination has reminded her why she got into the business in the first place, and she's keeping that in mind as she works on her album.
"Whether it's lyrics, vocals, whatever it is, chord changes that I'm writing with someone I'm hearing in my head, honestly, I feel like you look at that drive, and it re-energizes you," Mariah says.
Mariah's fellow judge and manager Randy Jackson says he's not surprised that Mariah feels so inspired artistically by her Idol experience, because he's seen it before.
"I think that's happened for every artist that's been on this show," says Randy. "I know it happened for Jennifer [ Lopez ] and Steven [ Tyler ]. I'm sure it'll happen for Nicki [ Minaj ] and Keith [ Urban ] and, you know... for Paula [ Abdul ] or whomever's been on the show."
Mariah, however, doesn't like her experience to be compared to those other judges. After Randy made his comments, she laughed, "Don't throw me in the batch [with them]!"
Copyright 2013 ABC News Radio