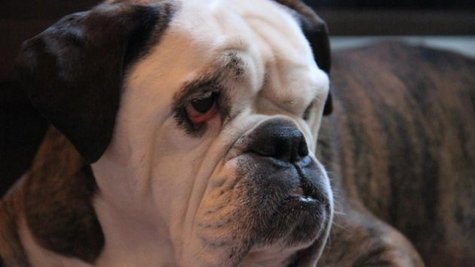 Condolences to Pink , whose bulldog Foxy Mama has passed away at the age of 13.
On Twitter, the singer wrote , "We'll miss you Foxy... XxxxxxxxxxxxxO," and included a picture of the sad-looking pooch. Her husband Carey Hart added , "RIP Foxy Mamma. You had a good run. 13 for a bulldog is a full life. You will be loved and missed by many. #Family."
Pink lost another bulldog named Elvis in 2007. According to Britain's Daily Mail , the pooch, who was a gift to Pink from Elvis Presley's ex-wife Priscilla , was found floating in a swimming pool.
Copyright 2013 ABC News Radio