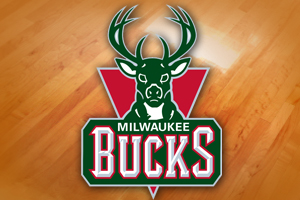 LOS ANGELES< CA (WSAU) The Milwaukee Bucks lost to a surging Lakers team in Los Angeles last night, 104-to-88. Kobe Bryant and Dwight Howard each scored 31 points, as L-A won its second straight after a six-game losing streak.
Lakers' coach Mike D'Antoni had Bryant cover point guard Brandon Jennings – and Jennings said it was tightest full-court defense he's faced as a pro. He only hit four shots in 14 attempts, and was limited to 12 points after averaging almost 25 in his last previous four games.
The Bucks were down by six going into the fourth quarter, when the Lakers pulled away with a 21-to-7 run. The Bucks were out-shot 50-to-36 percent, and lost despite pulling down eight more rebounds than L-A.
Monta Ellis scored 17 for Milwaukee, which is 1-and-1 on its current road trip and 3-and-2 under new coach Jim Boylan. The Bucks remain above .500 overall at 19-and-18. They're slipping in the Central Division race, at four games behind Indiana.
But the Bucks do have a four-game cushion at the moment for the eighth-and-final playoff spot in the N-B-A's Eastern Conference, and they're just a game behind Boston for the Number-seven slot.
The Bucks' next game is tomorrow night at Phoenix.