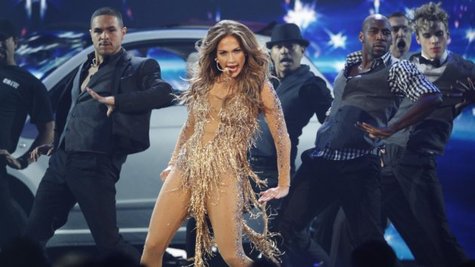 Katy Perry , Justin Bieber, One Direction ....now Jennifer Lopez is jumping on the 3D concert film bandwagon. People magazine reports that the singer and actress, who just wrapped up an extensive world tour -- her first ever -- will release her movie this spring.
It's not clear what will be featured in the film, but if it's like any of the other 3D concert films, fans will see exciting onstage performances, as well as backstage footage of J-Lo juggling her role as an international superstar with her role as a 43-year-old single mom to four-year-old twins Max and Emme .
J-Lo is currently focused on her acting career, with her new movie Parker heading into theaters, but she hasn't forgotten about her music. She tells People that she just wrote a song about the fact that her kids have been asking her questions about her breakup with their dad, Marc Anthony . "It's brutal," she tells the magazine, describing how difficult it is to answer those questions. The song is called "We Loved," and Jennifer tells People that she cried after recording it.
"They'll say 'Didn't Daddy used to live here? When is he coming back to sleep here?'" Jennifer reveals. "And I say, 'Yes, he did, but he has his own home now.' I try to make it okay for them because...I don't want to damage them in any way."
Copyright 2013 ABC News Radio