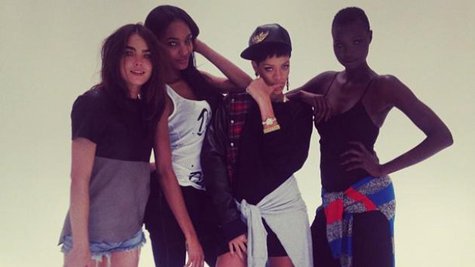 Rihanna will introduce the world to her new clothing line next month, via a runway show held during London's Fashion Week.
British Vogue reports that the singer's River Island collection will be unveiled at the invitation-only event, scheduled for February 16. Rihanna tells Vogue that the London Fashion Week launch is a "dream come true" for her, adding, "I have wanted to design my own collection for a long time and to present my collection for River Island alongside all of the other great design talent...is a real privilege."
She added, "I can't wait to see the reaction from my fans and the fashion press!"
The collection of clothing and accessories will launch internationally at River Island stores online on March 5. Since River Island is a U.K. brand with no stores in the U.S., you'll be able to buy it in the U.S. and in Japan at Opening Ceremony , an online and retail fashion destination.
Copyright 2013 ABC News Radio