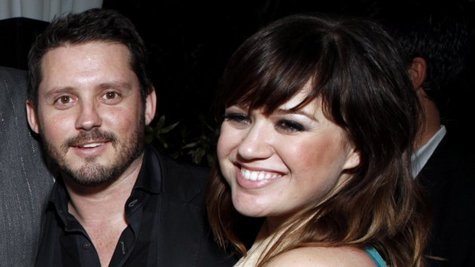 Kelly Clarkson announced her engagement to boyfriend Brandon Blackstock last month, but she says fans shouldn't worry that marriage will make her too domesticated.
Speaking to the Nashville newspaper The Tennessean , Kelly says, "I keep running into fans, and they're like, 'Please stay feisty.' And I'm like, 'You don't get married and change.'" The fans are concerned that being married will change the types of songs she writes and records, but Kelly says that's not going to happen.
"I still love empowering songs, and I still love a feisty, sassy message. I still love all of that stuff," she tells the paper, but adds that she's looking forward to gaining a new perspective on things.
"It's kind of exciting just to see what will come out of me that's different, because I'll be in a different place," she says. "I don't know. Maybe it'll suck, but maybe it'll be awesome."
As for the actual wedding, Kelly is definitely not some Bridezilla who's been planning her dream wedding for years. She says the process isn't very pleasant.
"It's...a lot of fricking decisions, and everything has to be cohesive, and the invite list, oh my God. I feel like there's a lot of hurdles that I could really screw up!" she laughs. Fortunately, she says, "I have a lot of people helping me."
Copyright 2013 ABC News Radio