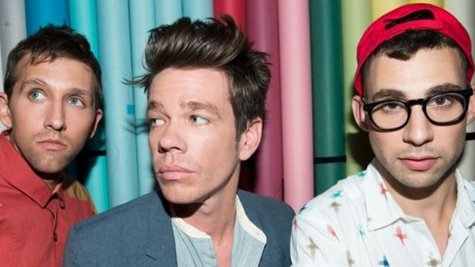 Last year, fun. 's "We Are Young" became a massive hit after it was featured in a Super Bowl commercial for the Chevy Sonic. This year, the song is returning to the Super Bowl in yet another commercial...but in a very different version.
Taco Bell has announced that "We Are Young" will be featured in its new Super Bowl commercial, "Viva Young," which will debut during the third quarter of the game on February 3. According to the company, the spot depicts an 87-year-old character named Bernie Goldblatt who shows that "anyone at any age" can, as the company's slogan says, "LIVE MÁS."
The soundtrack of the spot will be "We Are Young," but sung in Spanish. A spokesperson for the fast-food brand confirms to ABC News Radio that fun. themselves didn't record a Spanish version of the track, however: a studio musician did the vocals.
The fact that the song is being used for a commercial starring an elderly man probably won't surprise Jeff Bhasker , the Grammy-nominated producer who co-wrote and produced "We Are Young." He tells ABC News Radio that the song appeals to people of all ages.
"Young people, old people, I think that message of that song can relate to a five-year-old or a 95-year-old," says Bhasker. "So, 'Tonight We Are Young...so let's set the world on fire' ....it's uplifting. There's a lot of different dimensions of genre, age demographic, and I'm really proud of that, that the music could be so universal."
Copyright 2013 ABC News Radio