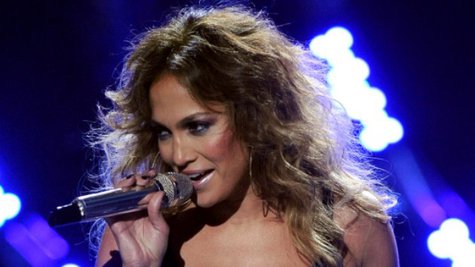 This season of American Id o l is missing Jennifer Lopez , who sat in the judge's chair for two seasons. That doesn't mean J-Lo isn't keeping busy, though. On Tuesday's Good Morning America , Lopez told ABC's Lara Spencer that furthering her career as a singer and actor was the main reason for leaving .
"I was like, 'You know what? It's time for me to get back to what I do, to get back to doing movies and acting and going on tour,'" J-Lo said. "It was a big part of that decision."
Jennifer returns to acting with her new thriller Parker , set to hit theaters on Jan. 25, where she plays a woman who forms an unlikely partnership with a thief. She's also recently wrapped her Dance Again World Tour. She said it was a bit intimidating getting back onstage.
"I have to say I was really scared at first because it was my first world tour and it was very daunting and I was like, 'Ah, I've never been on the road. And I have two babies and this is going to be a big deal!'" Jennifer admitted. "Usually a movie is like three or four months. This was like six, seven, eight months of work, nine months straight of rehearsing and everything. It was just, it was a lot."
J-Lo also admitted that she has yet to watch the new season of American Idol . "I kind of want to see it [but] I've been traveling a lot right now," she said.
Copyright 2013 ABC News Radio
Unfortunately your browser does not support IFrames.