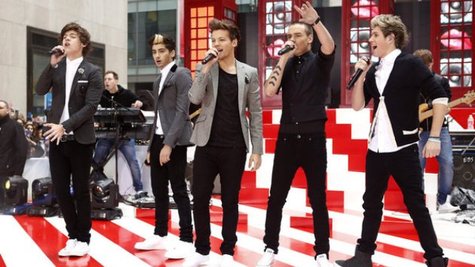 One Direction and Ed Sheeran are among the most successful British artists in the world right now, and Ed's been nominated for a Grammy...but that apparently doesn't mean anything to the British music publication NME .
The nominations for the annual NME Awards are out now, and both 1D and Ed are up for "Worst" Act of the Year; Justin Bieber is also nominated in that same category, as are, strangely, Mumford & Sons and Muse .
In addition, 1D's Harry Styles is nominated for "Villain of the Year," along with "Gangnam Style" rapper PSY , dubstep star Skrillex , rapper Azealia Banks and British prime minister David Cameron .
So why is Harry a "villain"? It may have something to do with his reputation as a man-whore. Even before he got involved with Taylor Swift , he'd made headlines for dating much older women, and in one case was even accused of breaking up one woman's marriage.
Copyright 2013 ABC News Radio