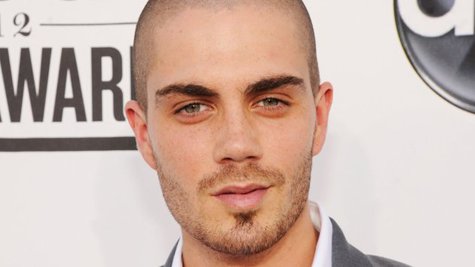 Lindsay Lohan and The Wanted 's Max George may have hung out, but they're not dating, according to Max.
The two have been linked ever since last year, when Lohan allegedly got into a fight in a New York City club with another women over the singer. Since then, Max and the rest of The Wanted have admitted to palling around with Lindsay, but there have been rumors that the two are romantically involved. Various reports had her traveling to Manchester, England to meet Max's family, and she recently posted a photo on Instagram of the two of them together.
But according to Max, there's nothing going on. When a fan asked him via Twitter if he'd moved on from his former girlfriend, Michelle Keegan , to Lindsay, he replied , "nooooooo." And when another tweeted Max, "If you date with Lindsay, I will die, okay?," he assured the fan, "I'm not so you're fine!:) x"
He followed that up by tweeting , "Rumours... That's all... Like I said... 1million % :) X."
Earlier this month, Max told E! Online , "She was good to party with, but there's definitely not going to be any babies on the horizon."
Copyright 2013 ABC News Radio