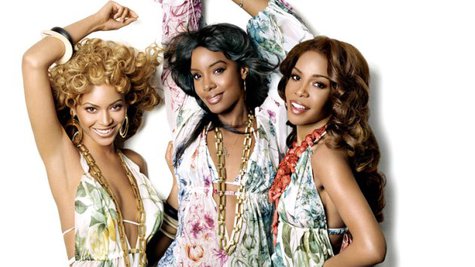 The rumors about a Destiny's Child reunion during Beyonce 's Super Bowl halftime performance just got a little meatier. A source tells Us Weekly that Bey will kick off the set with solo material, and then midway through the production, she'll be joined by her DC pals Kelly Rowland and Michelle Williams .
A source tells Us Weekly that the trio will perform a medley of Destiny's Child hits, including "Bills, Bills, Bills" and "Survivor," before wrapping up with their just-released song "Nuclear." The Pharrell Williams -produced "Nuclear" comes from the latest Destiny's Child compilation set Love Songs , which is due out Tuesday.
Us Weekly 's source tells the magazine that Beyonce can't wait to "knock them dead" at the Super Bowl, taking place February 3. She's especially fired up after reports that she lip-synched "The Star-Spangled Banner" at Monday's Inaugural ceremony in Washington D.C., the insider says.
Copyright 2013 ABC News Radio