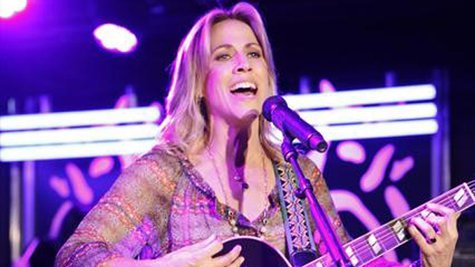 Sheryl Crow performed her debut country single for the first time Thursday night on ABC's Jimmy Kimmel Live .
"Easy" is off Sheryl's as-yet-untitled country album, which will be released by Warner Music Nashville later this year.
The singer said in a statement released before her performance aired, "I believe a lot of my songs would probably be played on country radio today if they were just being released."
Sheryl also served as the special "house band" on Jimmy Kimmel Live , which Matt Damon took over after he jokingly "kidnapped" Kimmel.
Copyright 2013 ABC News Radio