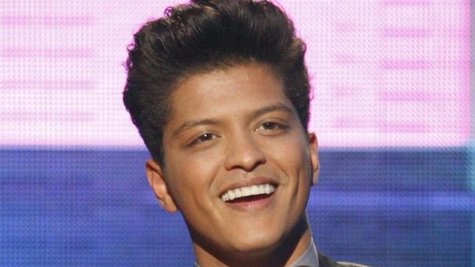 In the run-up to the Grammys, some of music's biggest stars took home trophies at a major awards show in France this weekend, where exes Taylor Swift and Harry Styles went to great lengths to avoid running into each other.
At France's NRJ [ehn-air-ZHAY] awards Saturday night in Cannes, Rihanna and Bruno Mars were named International Female and Male Artist, respectively, while One Direction nabbed the International Group/Duo of the Year award. Carly Rae Jepsen was named "International Revelation of the Year, and PSY grabbed two awards: International Song of the Year and Video of the Year, both for "Gangnam Style.
Meanwhile, US Weekly magazine reports that Taylor and Harry did everything possible at the awards to avoid that awkward moment where you run into your ex in a public place. First, Harry and One Direction's red carpet walk was timed to proceed Taylor's by 25 minutes. Not only that, but Taylor didn't speak to the press backstage and didn't even use an on-site dressing room, to minimize her time at the event and avoid answering any questions about the situation.
"She changed at the hotel because she didn't want to see Harry at any point. ...Things were timed to keep them apart and for it to not become a big media circus," a source tells the magazine.
At the ceremony, Taylor reportedly looked right at Harry when she sang her hit "We Are Never Ever Getting Back Together."
Copyright 2013 ABC News Radio