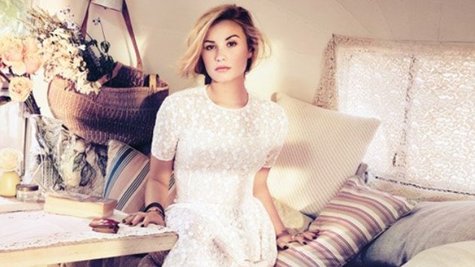 Thanks to Demi Lovato 's fans, better known as Lovatics, Monday's trending topics on Twitter included the hashtags #HappyLovaticDay and #2YearsUnbroken, as well as the phrase "Lovatics Are Proud of You Demi." Lovatics showed much love to the singer for having reached the two-year anniversary of her departure from a treatment facility. It was on January 28, 2011 that she left the facility, where she got help for bipolar disorder, anorexia, bulimia, self-harming and substance abuse.
The love wasn't lost on Demi, who chimed in on Twitter with her appreciation. "Thanks for the trending topic!! You guys are incredible. I love you all!!" Demi tweeted to her 11.6 million plus followers. On her page, the singer tweeted her amazement at the worldwide support, commenting, "The fact that #2YearsUnbroken is a TT right now is.... incredible. :P."
Demi works hard at staying strong. According to online reports, since release from rehab, the X Factor judge continues to live at a sober living facility to avoid relapse.
Copyright 2013 ABC News Radio