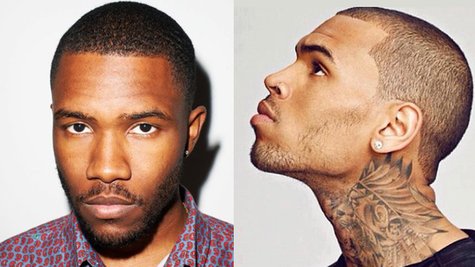 Chris Brown vs. Drake ? That's yesterday's news. Chris' latest alleged feud is with Frank Ocean . TMZ.com reports the two were involved in a fight at a Los Angeles-area studio Sunday night.
Chris reportedly was at Westlake Studio to listen to an artist he represents. Sources close to Chris say that when Chris attempted to leave the studio, he was allegedly prevented from doing so by Frank and Frank's crew. Frank reportedly told Chris, "This is my studio, this is my parking spot."
Chris then tried to shake Frank's hand, TMZ reports, but was attacked by one of Frank's posse members. A pal of Chris's retaliated, and then Frank and Chris had a physical altercation.
TMZ.com further reports that when police arrived on the scene, Chris had already left the studio but officers did get to interview Frank.
For the moment, there have been no arrests made and neither man wants to press charges, according to the website.
Copyright 2013 ABC News Radio