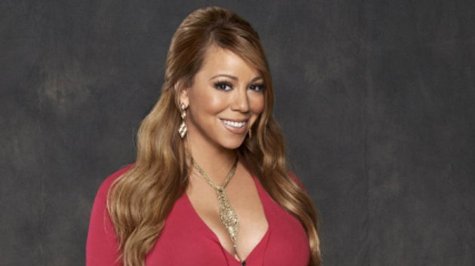 In the season premiere of American Idol, one of Mariah Carey and Nicki Minaj's many snippy exchanges involved a discussion of the movie Mean Girls , during which Mariah tried to prove she was a bigger fan of the film by literally quizzing Nicki about which character said which line. Well, one viewer in particular enjoyed that exchange: Tina Fey, who wrote the movie and also appears in it.
Speaking to E! at the Screen Actors Guild Awards on Sunday, Tina said she "loved" the argument, adding, "I think Mariah won, like, Mariah knew all the characters!" Noting that she is developing a musical version of the movie with her husband, who's a composer, Tina suggested that perhaps Mariah could play the part in the musical that was played by Amy Poehler in the film.
You may recall that Amy's character was the " cool mom " mother of Rachel McAdams' character, Regina George, who desperately tried to relate to Regina and her friends by attempting to dress and speak like a teenager.
Copyright 2013 ABC News Radio