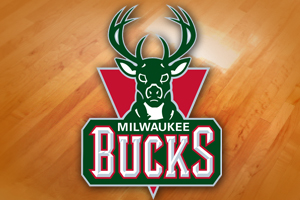 AUBURN HILLS< MICH (WSAU) The Milwaukee Bucks are 0-and-2 against Detroit this season, and the Bucks hope to get in the win column tonight at the Palace of Auburn Hills.
Center Samuel Dalembert (dal-em-bare) hopes to get some more playing time, after a solid 19 minutes in Saturday night's Milwaukee home win over Golden State. Dalembert has not seen nearly as much action as he expected, since being traded from Houston last summer. He was on the bench the previous two games before getting six rebounds, four points, and two blocked shots against the Warriors. Coach Jim Boylan offers no promises of added playing time, saying, quote, "We'll see where things go from here."
The 6-11, 250-pound Dalembert matches up well with the bigger front lines – and Detroit has a large group in Greg Monroe, Jason Maxiell, and rookie Andre Drummond. Boylan said the Bucks have had trouble matching Detroit's physical style, and they're hoping for a stronger inside presence against the Pistons tonight.
Detroit is 17-and-27, after a two-point win at Orlando on Sunday. The Bucks are 23-and-19.