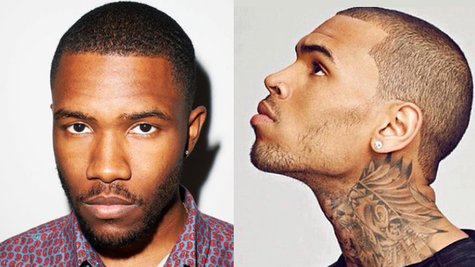 If the cast on Chris Brown 's right hand is evidence of his alleged fight with Frank Ocean , then the plaster sleeve is just one of a couple reasons why Breezy won't be putting the incident behind him anytime soon. TMZ posted photos of Chris' cast, adding that while Chris claims that he didn't throw the first punch in the alleged brawl, a witness tells TMZ that Chris did swing first.
Authorities are apparently still digging for the truth. Following the reported run-in at a Los Angeles-area recording studio Sunday, Steve Whitmore , spokesman for the L.A. County Sheriff's Department, tells ABC News that the department will continue the investigation because the "alleged victim" -- in this case, Ocean -- wants them to.
" We will move ahead and investigate this but please remember, this is a misdemeanor battery," Whitmore says. "It does not rise to the level of an assault. It could very well turn out to be a mutual, minor scuffle about a parking space."
Moving forward with an investigation is nothing out of the ordinary, Whitmore points out. "When a person feels that their rights have been violated or something has occurred which they believe is wrong and is legally wrong, they say, 'Yes, I want you to go forward because I believe that I have suffered some indiscretion,' and that's routine," he says.
Following the incident, Chris took to Instagram with a photo of himself and friends inside the studio. "Working on my album. Not working on negativity," he wrote . But there's no telling whether the alleged incident with Frank will come back to haunt Chris. He's still on probation for assaulting Rihanna in 2009, and there's a chance that new legal drama would hurt him.
Copyright 2013 ABC News Radio