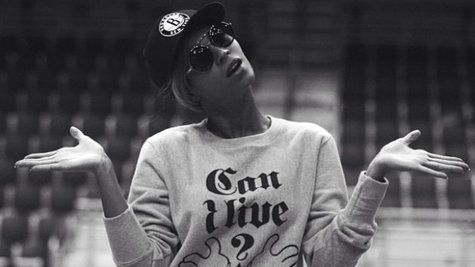 Beyonce can't catch a break. She's still trying to get out from under the whole "lip-syncing the national anthem" thing from last week, and now she's being accused of being a demanding diva: accusations that the NFL says are false.
A British tabloid claimed that while the star's been in New Orleans rehearsing for the Super Bowl halftime show, she's had an insane list of demands, among them that her daughter Blue Ivy 's nursery be decorated with rose-scented candles and kept at a temperature of 78.8 degrees. Not only that, but she insisted that Blue's $22,000 crib be shipped from her New York City home to New Orleans so she could sleep in her own bed.
The paper quoted a Superdome source saying, "She's by far one of the most difficult celebrities we've ever dealt with. The list [of demands] is as long as my arm. She may be a superstar, but this day is about football, not her."
However, NFL V.P. of Communications Brian McCarthy tells TMZ that those reports are "pure pulp fiction."
He added, "Beyonce and her team have been great to work with throughout this process. We have enjoyed her creativity, vision and spirit in putting on a great show that is truly a Super Bowl performance."
Copyright 2013 ABC News Radio