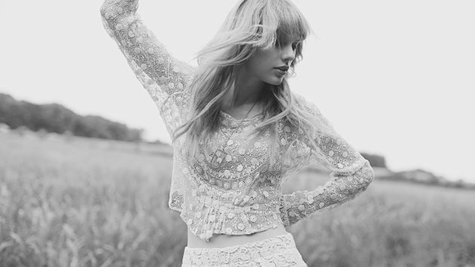 It's amazing that it's taken this long to count everything up, but the Recording Industry Association of America -- the folks who hand out gold and platinum awards -- has just released its final tally of who got to take home some heavy metal in 2012.
Taylor Swift 's album Red was the highest-certified album released in 2012: it sold more than three million copies, earning a triple-platinum certification. Her single "We Are Never Ever Getting Back Together" has also been certified triple platinum. She earned platinum certification for "Begin Again," "Eyes Open" and "I Knew You Were Trouble" and the title track of her album.
The two highest-certified songs of 2012 were Carly Rae Jepsen 's "Call Me Maybe" and Gotye 's "Somebody That I Used to Know," both of which sold six million copies.
Triple-platinum song awards went to Justin Bieber 's "Boyfriend," Maroon 5 's "Payphone," One Direction 's "What Makes You Beautiful" and Nicki Minaj 's "Starships." Double-platinum song honors went to Phillip Phillips ' "Home" and PSY 's "Gangnam Style."
Platinum album awards, certifying a million copies sold, went to Justin's Believe , One Direction's Up All Night, Pink 's The Truth About Love and Nicki Minaj's Pink Friday: Roman Reloaded . Among the artists earning their first gold albums in 2012: fun. and The Lumineers .
Also during 2012, the Black Eyed Peas received a certification for their song "I Gotta Feeling" going eight-times platinum. It's the best-selling digital single ever, so far.
Finally, some of the artists who got their first-ever platinum awards for their 2012 singles included Karmin for "Brokenhearted," Imagine Dragons for "It's Time," Cher Lloyd for "Want U Back" and The Lumineers for "Ho Hey."
Copyright 2013 ABC News Radio