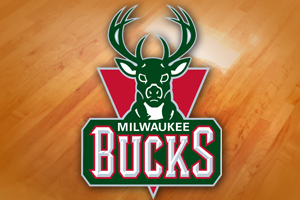 MILWAUKEE, Wi (LEARFIELD-WSAU) Free agency is underway in the N-B-A. The negotiating period began at 11:01 last night, and Milwaukee guard Brandon Jennings gave Bucks' fans at least a little hope that he would return. He tweeted quote, "Hopefully I'm back in Milwaukee … Got some unfinished business.
" Jennings is a restricted free agent. The Bucks gave him a four-point-three million dollar qualifying offer last week, which gave the team the right to match any offer Jennings gets. General manager John Hammond says he wants to sign the 23-year-old Jennings to a long-term contract this month – and if he can't, he vowed to match any free agent offer.
Meanwhile, Yahoo Sports says it's "less and less likely" that the Bucks will keep free agent guard J-J Redick, whom they obtained in February in a failed effort to move up from the final playoff spot in the East – where they got swept by Miami in four games.