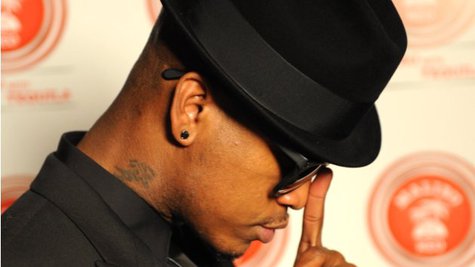 Ne-Yo has called off his engagement, and apparently he wants everyone to know it. He announed via his Instagram account over the weekend that he's cancelled his engagement to longtime girlfriend Monyetta Shaw , who was noticeably absent from his arm during the BET Awards on Sunday.
The singer posted a picture of the two standing side by side with with words that read: "Tho fate has decided to split our romantic paths, know that I will always love you. Forever your partner. Forever your friend. Forever my miracle."
To accompany the break-up picture, Ne-Yo also wrote to the mother of his two kids, " I'll always be there. ALWAYS. @incognemo Forever my miracle. "
Oh, and just to make sure all his fans got the memo, Ne-Yo also confirmed the breakup on his official Twitter page.
"Love never dies but it CAN change shape," he tweeted on Saturday afternoon. "Tho romantically out paths have split I'll always love you. Forever a father to ours & a best friend." He then linked back to the Instagram post.

For her part, a smiling Shaw posted a slew of pictures all weekend on her social media accounts, posing alongside her girlfriends. In one image, she even appears to still be wearing her engagement ring .
Just a month prior, Ne-Yo posted a picture collage of his then-fiancée to wish her a happy birthday. He wrote, " TO THE MOTHER OF THE TWO BEST THINGS TO EVER HAPPEN TO ME! TO MY OTHER GUN! Regardless of situation or circumstance KNOW that your place in my heart is SECURE FOREVER. HAPPY BDAY!!!!!!!"

In related news, Ne-Yo tweeted Monday morning that he's scheduled to play the Velvet Villains Festival in Merhaba, Istanbul on Friday, August 30 at KCC Park.
Copyright 2013 ABC News Radio