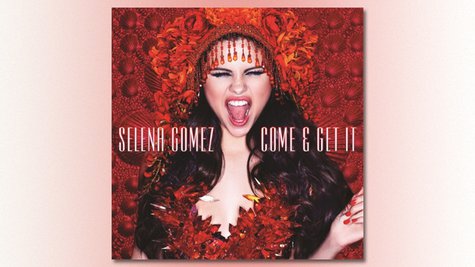 Selena Gomez has accomplished many things in her young life, but she couldn't hold back her emotions when she discovered that she'd finally done something that had previously eluded her: scored a #1 hit.
Selena's song "Come & Get It" has hit #1 on Top 40 Radio -- that's different than being #1 on the Billboard Hot 100, but it's important nonetheless, because none of her songs had previously been that successful. In a video posted on YouTube, a man is shown handing Selena a phone and telling her to check something out. She crouches over to see, and then says, "Oh my God. I did it?" The guy responds, "You are #1, Selena!"
She replies, "I got my first number one? Are you kidding me?? Oh my God! That's amazing." She buries her head in her hands, overcome with emotion.
Then, the video cuts to Selena directly addressing her fans. "I've done four records and this is the first number one that I've ever had, so I cannot thank you guys enough," she says. "I wanna thank every radio station, my label and most important of all, is my fans, for loving the song, for requesting it. It means so much to me. So, um, yeah, this is my first number one and I can't thank you guys enough. I love you all."
"Come and Get It" is the first single from Selena's album Stars Dance , which is due July 23.
Copyright 2013 ABC News Radio