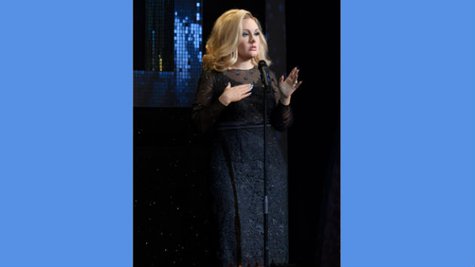 A dele's got a Golden Globe, an Oscar, an armload of Grammys, and she's been honored by Queen Elizabeth II . But now she knows that she's truly made it: she's been immortalized in wax at Madame Tussauds famous museum in London.
Adele's figure was unveiled this week, and it shows the singer as she looked when she performed at the 2012 Grammys, wearing a black mid-length dress, with her hair loose and flowing. Her hands are held up in front of her, so she looks as though she's about to sing the next line of "Rolling in the Deep." She joins a pantheon of other female singers at Madame Tussauds London, including Beyonce , Rihanna , Britney Spears and Amy Winehouse .
Adele herself got an advance look at the figure recently. At first, her reaction was that it was "scary" how much it looked like her. She added, "It's amazing -- I feel a bit emotional. They've even got my chin right."
Copyright 2013 ABC News Radio