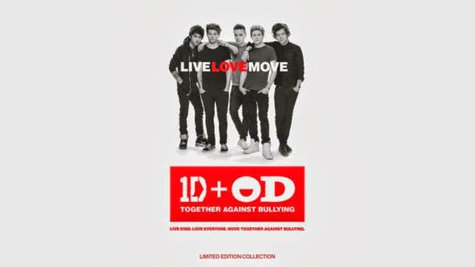 Yep, it's that time of year: back-to-school items are now on sale. Fortunately for One Direction fans, they can pick up notebooks and other items inspired by the boy band at Office Depot.
It's all part of 1D's partnership with Office Depot announced back in May, to benefit and raise awareness of the retailer's anti-bullying effort.
Office Depot has just made available 1D binders, notebooks, pens, wristbands, nail polish and more .
All of the products cost less than 10 bucks. A portion of the proceeds will be donated to the Office Depot Foundation's anti-bullying education program.
In addition, 1D video content can be accessed through the Office Depot mobile app.
Group member Liam Payne says in a statement, "Being right out of school ourselves, the issue is fresh in our minds and we're eager to raise awareness of this subject and remind everyone about the importance of living nice."
To that end, One Direction is airing a video message during its ongoing U.S. tour encouraging fans to join the effort to stop bullying.
Copyright 2013 ABC News Radio