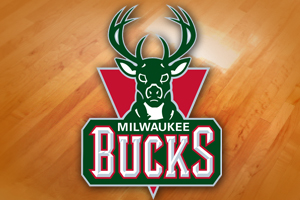 MILWAUKEE, WI (LEARFIELD-WSAU) The Milwaukee Bucks are one step closer to getting point guard Jeff Teague. The restricted free agent signed a four-year, 32-million dollar offer sheet from the Bucks yesterday. If the Hawks don't match it in three days, Teague would most likely replace Brandon Jennings as Milwaukee's starting point guard.
The 6-2 Teague played under new Bucks' coach Larry Drew for the last three years in Atlanta. Media reports said Drew was behind the Bucks' aggressive effort to recruit Teague – who averaged around 15 points and seven assists a game for the Hawks last season. Earlier this week, there was a report that the Bucks and Hawks were working on sign-and-trade deals to swap Teague and Jennings.Jennings is a restricted free agent who has not gotten any offers from other teams.
Also, E-S-P-N says the Bucks are working on possible three-way deal with Minnesota and Oklahoma City, in which veteran guard Luke Ridnour would return to Milwaukee. He spent two years with the Bucks before signing with the Timberwolves in 2010. The Wolves reportedly want to create salary cap space to sign free-agent guard Corey Brewer.
Meanwhile, three other free-agents who got tentative deals from the Bucks did not sign them yesterday, the first day that signings were allowed. Those three are shooting guard O-J Mayo, forward Carlos Delfino, and center Zaza Pachulia. Reports say they'll be signed once the fates of Teague and Jennings are determined.