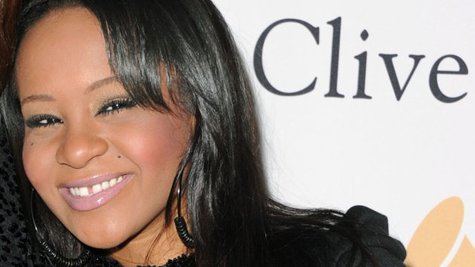 Whitney Houston 's daughter, Bobbi Kristina Brown , is engaged to her boyfriend, Nick Gordon . She made the announcement Wednesday on her Facebook page, and she acted quickly to deflect the criticism that their relationship has apparently received -- namely, that the two are like family because Whitney looked after Nick for years.
Bobbi Kristina, 23, wrote on Facebook , "I'm tired of hearing people say 'eww your [sic] engaged to your brother or if Whitney was still alive would we be together or would she approve of this.' Let me clear up something, we aren't even real brother and sister nor is he my adoptive brother. My mom never adopted him. In fact, mommy was the one who even said that she knew that we were going to start dating."
Bobbi Kristina added, "A lot of yall [sic] are saying that yall [sic] are only saying this all out of love. Which is bull because if that was so, all you would want is for me to be happy."
She said that while her relationship has had its "rough patches," it's her life and her decision to be engaged to Nick.
Last year, the couple announced on an episode of the Lifetime series The Houstons: On Our Own that they were engaged, but Nick later tweeted that they were not dating or planning to tie the knot.
Copyright 2013 ABC News Radio