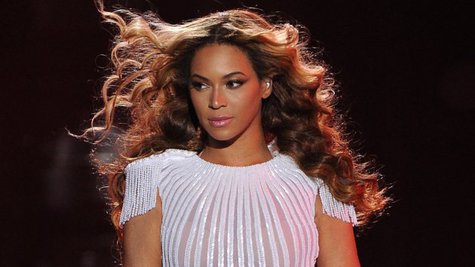 Like many celebrities did over the weekend, Beyonce sounded off on the George Zimmerman verdict. While many took to Twitter to express their outrage that he was found not guilty, Beyonce took time out from her Mrs. Carter Show World Tour stop in Nashville Saturday night to memorialize 17-year-old Trayvon Martin , who was fatally shot after an altercation with the neighborhood watch volunteer in February 2012.
"I'd like to have a moment of silence for Trayvon," Bey said on the stage, before singing the chorus from "I Will Always Love You," before her hit "Halo."
Meanwhile, Beyonce's sister Solange expressed her anger online, and also helped organize a protest in Brooklyn, New York, on Sunday via Twitter .
Other recording artists who sounded off on the Zimmerman acquittal included Katy Perry , Nicki Minaj , Miley Cyrus and Rihanna :
@NICKIMINAJ "And our taxes paid for that trial. We just paid to see a murderer walk free after killing an innocent unarmed little boy." #GodBlessAmerica
@Rihanna "A child was gunned down for no reason! And nothing about that sounds like murder? My baby brother is 17, this rocked my whole sh**!..."
@KatyPerry - "What do we stand for? How are we America, united... the beautiful? We should take a long look in the mirror, we need REAL change."
@MileyCyrus "I feel sick." #RipTrayvonMartin.
Copyright 2013 ABC News Radio