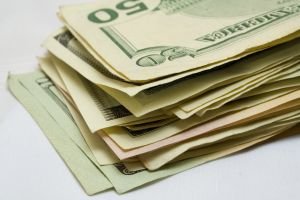 MERRILL, Wis. (WSAU) -- Kronenwetter's fire chief helped out a man who'd lost a hefty sum of money over the weekend.
The Lincoln County Sheriff's Department says Roger James found a bank bag on the pavement of County Highway E in the Town of Harding Sunday morning.
The bag contained nearly $2000 in cash and over $2000 in checks belonging to a Merrill man. Chief James turned the bag into the Sheriff's Department, and a deputy was able to track down the owner just before noon.
The man that lost the bag had not yet noticed it was missing.