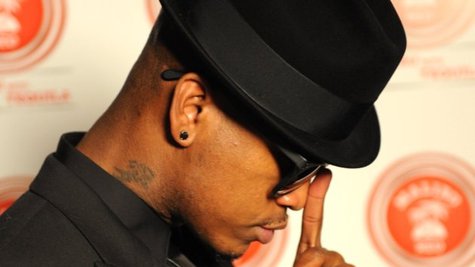 In addition to his own career as a solo artist, Ne-Yo is constantly in demand as a songwriter for other artists, from Beyonce to Celine Dion and beyond. But he says he's really excited about one particular project that he's been asked to work on: the first new album in a decade from '90s superstars TLC .
Ne-Yo tells ABC News Radio that it all started when VH1 announced that it was producing a biopic of the girl group, called Crazy Sexy Cool: The TLC Story, which will air later this year. It's being executive-produced by the two surviving members of TLC, T-Boz and Chilli.
"It was brought to my attention that VH1 is doing a movie about TLC's journey, from where they began to where they are now," says Ne-Yo. "They initially pulled me [to write] the end credits song, so I did that song [and] the girls loved it."
As a result, Ne-Yo says, L.A. Reid, the head of TLC's record label, called him and told him he wanted him to "do some more music for their forthcoming project." He says he jumped at the chance.
"I've been a huge fan of TLC for a really, really long time, from 'Ain't 2 Proud 2 Beg' on down, I've been there," he tells ABC News Radio. "So I'm honored that they called me. I know I'm not the only songwriter that they called...but the fact that they called me at all, thinking that I would have something to bring to that, is beyond an honor, so I'm happy about it."
According to Billboard , Chilli and T-Boz have also re-recorded some of their hits for the biopic's soundtrack. There's no planned release date now for the new album, which will be TLC's first since 2003's 3D. Chilli and T-Boz will perform July 27 at the Mixtape Festival in Hershey, Pennsylvania, along with New Kids on the Block, The Jonas Brothers, Boyz II Men, Train, OneRepublic, The Script and many more acts.
Copyright 2013 ABC News Radio