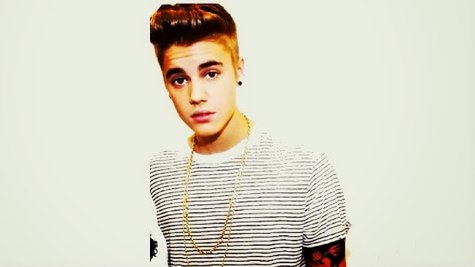 Sharon Osbourne , co-host of The Talk and judge on the U.K. version of The X Factor, isn't one to mince words about anyone, including her husband, Ozzy Osbourne . So she was typically blunt when asked by The Daily Beast to give her opinion about some of today's biggest pop stars. In particular, her comments about Justin Bieber were eyebrow-raising.
Speaking about the Bieb, Sharon told The Daily Beast , "I feel really bad for him. There's this little kid with a huge dream, he's cute, girls love him, and he wants to be a mean boy, and he's about as mean as a f***in' kitten, and he's trying to act out....F**k off. You don't know what bad is. And I think that he's lost, I really do."
That's not all. Sharon adds, "I think he doesn't realize he's white and not black, that's a huge problem. And, at the point he's at in his career, it's so dangerous because we've seen it all before a million times. Where do you go when you're a child entertainer and then you want to transition to be a man? Very few make it."
One person who did make that transition successfully, though, is Justin Timberlake, who Sharon says is "brilliant." "Ozzy and I idolize him," she gushes. "We say he's the best all-around-er. He's funny, he can sing, he can write, he can produce, he can act. This guy has it all."
Sharon also says that Kanye West "bores" her. "He's an average-looking man with an average talent, but he's a great salesman," she snarks. "He should sell cars because they would f**kin' fly out the door. He's his [own] number-one fan." And what about Kanye's sometime nemesis, Taylor Swift? "I think she's brilliant," raves Sharon. "She is a great role model for young people, and she's got a brilliant business mind on her. She just ticks all the right boxes."
Luckily, they didn't ask Sharon about Lady Gaga, with whom she and her daughter Kelly Osbourne got into a feud not long ago over nasty comments Gaga's fans made about Kelly.
Copyright 2013 ABC News Radio