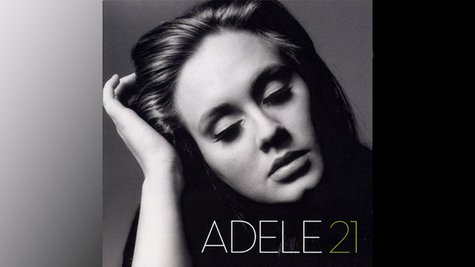 Just how insanely popular is Adele's album, 21 ? In addition to selling millions of copies worldwide, it's just spent its 118th week in the top 40 on the album chart, and is inching close to tying the all-time record.
21 hasn't actually been out of the top 40 since it was released back in February of 2011 -- those 118 weeks represents its entire chart run. If it can hang in there for just nine weeks more, it'll tie the all-time record of 127 weeks set by Shania Twain's smash hit 1991 album, Come On Over .
So far, there have been two other albums that came closer than Adele to Shania's record without actually tying it: Taylor Swift's self-titled debut album spent 126 weeks in the top 40, and Nickelback's All the Right Reasons lasted 122 weeks. But with songs from 21 still in constant rotation on the radio, it's quite possible that Adele may surpass both of those and finally catch up to Shania.
21 is currently at #40 on the album chart. Stay tuned.
Copyright 2013 ABC News Radio