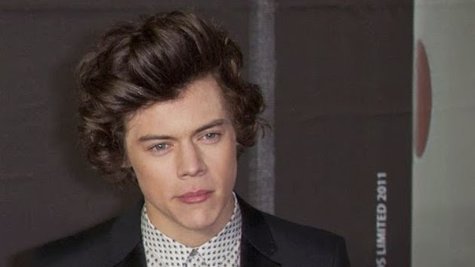 One Direction 's Harry Styles took time out of his busy schedule this past Saturday to do something very important: walk his mother down the aisle.
Britain's Daily Mirror reports that the 1D heartthrob served as best man at the wedding of his mom, Anne Cox , to her longtime partner, Robin Twist , who helped raise him. The two have been together since Harry was seven.
The low-key wedding took place at a local restaurant near Harry's family's home, and just over 40 people attended, including Harry's sister Gemma , and Mike , Robin's son from a previous relationship. Anne wore a floor-length ivory silk dress and carried a bouquet of roses, while Harry and Robin wore matching black suits.
A guest told the paper, "Harry couldn't stop smiling. He hardly left his mum's side and she looked really proud of him. He sipped champagne and chatted to everyone." After the wedding lunch, everyone went to a local pub for an evening reception.
Harry captured the festivities on his Vine account, posting a six-second video of guests enjoying cake and drinking champagne.
Copyright 2013 ABC News Radio