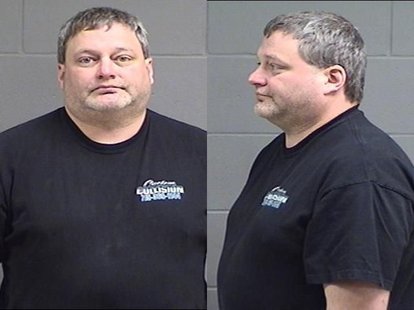 RHINELANDER, WI (WSAU) - A Rhinelander man was arrested after a joint investigation by Oneida County deputies, Rhinelander police, and the Federal Bureau of Investigation Tuesday.
A brief statement was issued Tuesday by investigators. They said a search warrant was executed at two businesses, Custom Collision Crash Center Inc. and Rick's Hodag Towing Inc. As a result, 42-year-old John E. Henricks III was arrested and will be charged with four felonies including insurance fraud and identity theft.
The details of the alleged crimes have not been released, but should be available when the criminal complaint is available. The Oneida County District Attorney's office will be handling the prosecution and issuing the complaint.