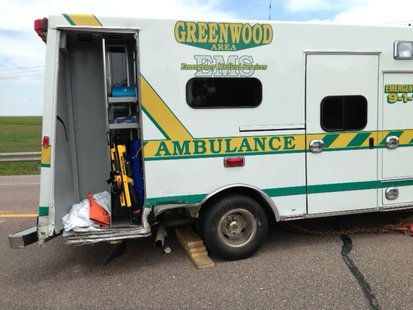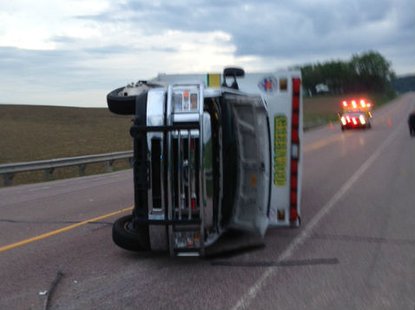 GREENWOOD, WI (WSAU) - A drunk driver ran a stop sign, and struck the Greenwood Ambulance early Saturday morning.
Clark County Sheriff's Department's Chief Deputy James Backus says the ambulance crew radioed them at 3:54 a.m. to report the crash at Highway H and Highway 73 south of Greenwood.
Backus says a westbound car on CTH H operated by 35-year-old Kevin M. Colby and his 35-year-old passenger Angela M. Colby, both from Loyal, went through the stop sign at STH 73. Investigators say the car then struck the right rear corner of the Greenwood Ambulance. This caused the ambulance to spin to the right and overturn onto the driver side and slide down the road.
Both Colby's and two emergency medical technicians, 50-year-old Roberta Hansen and 48-year-old Denet Oldham, were transported to Ministry St. Joseph's Hospital in Marshfield. 46-year-old ambulance driver Delmond R. Horn was not injured.
The ambulance was returning from a call so no patient was in the ambulance at the time of crash. All injuries are believed to be non life-threatening.
Kevin Colby was arrested on suspicion of Operating a Motor Vehicle While Intoxicated.
The Neillsville Fire Department, Neillsville Ambulance Service and Wisconsin State Patrol all assisted at the scene. Investigation is continuing by the Sheriff's Department and State Patrol.