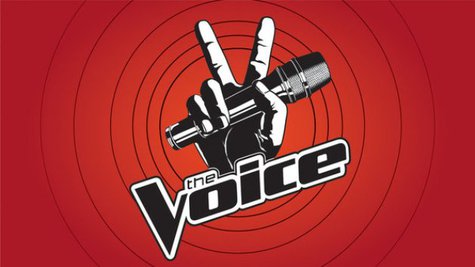 The final five on NBC's The Voice performed twice for viewers' votes on Monday night. Only three will survive this week's results show.
Each artist performed a "special dedication" song as well as a song selected by his or her coach.
The show also aired footage of each artist visiting his or her hometown.
Usher kicked off the broadcast with a performance of his new single, "Twisted." He then settled into his chair and offered critiques, alongside fellow coaches Adam Levine , Blake Shelton and Shakira .
The Swon Brothers of Team Blake were the first act to take the stage, dedicating Bob Seger 's "Turn the Page" to their band mates, past and present. Usher told them they did an incredible job. Adam jokingly suggested that the brothers' fans adopt a "Swon salute," in which they cross their arms in the air and flap their hands. Blake expressed his belief that the Swons have shown more growth than any other act in the competition.
Shakira's lone remaining artist, Sasha Allen , chose Whitney Houston 's "I Will Always Love You" in tribute to her two children. Adam complimented her for not attempting to imitate Whitney. Usher, noting that there is no greater love than the love for one's kids, also gave Sasha a positive review. Shakira said it took "some serious guts" to attempt that song, but Sasha did it justice.
Michelle Chamuel , the last person standing for Team Usher, was assigned by her coach the dance hit "Clarity," by Zedd . Adam said he loves Michelle and he always finds her to be amazing. Blake added that Michelle is consistent with her performances. Usher declared that the audience connected with the song, and that Michelle is showing them what kind of artist she is.
Before her first performance, Blake's 16-year-old artist, Danielle Bradbery , watched a prerecorded message from Tim McGraw wishing her luck on his song "Please Remember Me." The tune, originally recorded by co-writer Rodney Crowell , was a coach's choice. Usher invented a word -- "amaze-balls" -- to describe Danielle. Adam jokingly exclaimed "amaze-balls" too, and said it was mind-blowing that Danielle is so technically proficient at her age. Blake agreed, saying she has no weaknesses as a singer.
Team Adam's Amber Carrington tackled "Firework" by Katy Perry , who delivered a vote of confidence via a videotaped message. Amber dedicated the song to her best friends. Adam admitted that Katy told him it was "nuts" for Amber to choose "Firework" because it is a difficult song for Katy herself to perform. But he added that Amber is a diverse artist and "can do anything." Blake said the power in Amber's voice is "phenomenal."
During the Swon Brothers' hometown visit in Oklahoma, the state's music hall of fame presented them with its rising star award. At Blake's request, they performed "Danny's Song" by Kenny Loggins . Calling it one of his favorite songs, Adam said their rendition was incredible. Blake told the brothers they came through with their biggest night on The Voice to date.
Sasha returned to the stage with a Shakira selection, "Bad Girls" by the late Donna Summer . Shakira gushed that Summer was one of her early music idols and that Sasha brought Summer's spirit alive.
Danielle dedicated "Who I Am" by Jessica Andrews to her parents and best friend. Usher said the performance exemplified why Danielle is still a contender. Blake was amazed by her maturity and drive.
For Amber's second performance, Adam gave her a song he co-wrote: "Sad," which was recorded by his band Maroon 5 . Blake joked that he was impressed she made one of Adam's tunes sound so beautiful. Adam took it one step further, saying Amber sang it better than he does.
Michelle closed the show by singing Cyndi Lauper 's "Time After Time" for her coach and former teammates. Adam said the song choice resonated with him because it was previously performed on the show by season-one winner Javier Colon . Usher thanked Michelle for the dedication, then added, "You're the winner."
The results show, featuring musical guest Fall Out Boy , airs on NBC Tuesday night at 8 p.m. Eastern time.
Copyright 2013 ABC News Radio