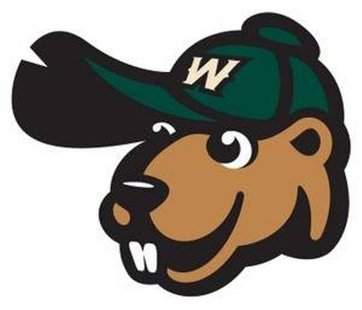 WAUSAU, WI (WRIG-WOODCHUCKS) -The Wisconsin Woodchucks would only produce two hits as they get swept in the two-game series against the Lakeshore Chinooks and would be defeated 4-1.
The Chinooks would start things off just like on Wednesday night after Sawyer Pole would bring home Mikel Mucha on a sacrifice fly to right field. Woodchucks' right fielder Garrett Rucker would throw a tremendous throw to the plate but Ian McLoughlin's bobble allowed Mucha to score giving the Chinooks a 1-0 lead.
The Woodchucks would even things up in the bottom of the fifth inning as McLoughlin would redeem himself coming in to score as a wild throw from Chinooks' shortstop Sawyer Pole on Jimmy Correnti's ground ball would allow McLoughlin to score on the play.
After two walks to lead off the inning the Chinooks would take back the lead on a wild pitch from Woodchucks newcomer Parker Danciu. The Chinooks would get an insurance run as they would put the squeeze play on as Cody Bobbit would come in to score giving the Chinooks a 3-1 lead.
Ryan Krill would score one more for the Chinooks after a lead-off walk in the top of the eighth thanks to a RBI single by Chinooks designated hitter Aaron Machbitz now giving the Chinooks a 4-1 advantage.
The Woodchucks' starting pitcher Seth Davis would be brilliant as he would only surrender one unearned run while striking out six batters in six innings pitched. The Chinooks' starter David Lucroy, younger brother of Brewers' catcher Jonathan Lucroy, would outshine Davis as he would give up one earned run while only surrendering one hit and picking up the victory in six and one third innings pitched. Karch Kowalcyk would come on in the bottom of the ninth and record the save for the Chinooks.
The Woodchucks will be back in action Friday night as they finish their four-game home stand against the Wisconsin Rapids Rafters at Athletic Park. First pitch is scheduled for 6:35.