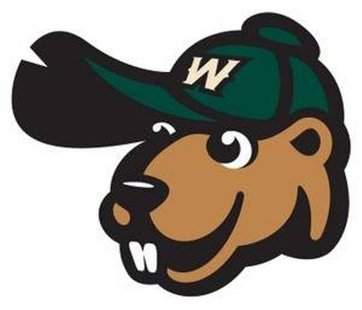 The Wisconsin Woodchucks would fall to the Wisconsin Rapids Rafters as the Rafters would score four unanswered runs to win in ten innings 5-4.
A single through the left side of the infield by Rafters' left fielder Jonathan Moroney would bring home Donnie Dewees on the play to give the Rafters an early lead in the top half of the fourth inning. Woodchucks' starting pitcher Danny Young would get out of a bases loaded jam in the next at-bat after getting Marcus Wheeler to ground out to third. It would be Young's debut for the 'Chucks.
The Woodchucks would respond in a big way as they would put four runs on the scoreboard in the bottom of the fifth inning. Joey Rodriguez would hit a 2-run triple to the right-center field gap that would score Josh Goossen-Brown and Kirby Taylor. After a pass ball that allowed Rodriguez to score, Madison Carter would hit his first home run of the year as it carry over the right field fence into the Rafters' bullpen to give the Woodchucks a 4-1 lead.
A two-out double by Rafters' catcher Jeremy Montalbano would bring in Jackson Slaid and Erik Payne to cut the deficit to one in the top of the sixth inning.
The Rafters would even things up at four in the top half of the seventh inning as Taylor Stell would score from third on a passed ball by Woodchucks' catcher John Clay Reeves.
Things would remain tied until the top of the tenth inning when Montalbano again would drive the go-ahead run in. This time it would be Dewees scoring the run giving the Rafters a 5-4 lead which would be the final in this one.
J.P Feyerreisen would come on in the bottom of the tenth and would go three up, three down to finish the game.
The Woodchucks will be back at Athletic Park Monday night as the Eau Claire Express makes their way to town. First pitch is scheduled for 6:35. The game will be heard on Fox Sports AM-1390 FM-93.9.