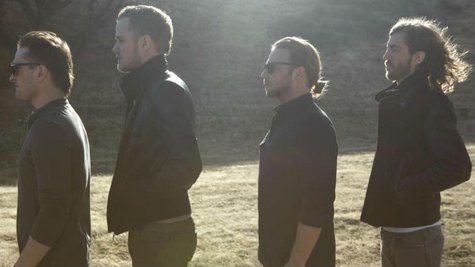 Earlier this month, Imagine Dragons recorded a special performance at the Wilshire Ebell Theatre in Los Angeles for the Live from the Artists Den PBS music series. Now, the band has shared a preview of the upcoming episode, posting a 50-second clip online that features performance and behind-the-scenes footage.
The forthcoming episode will feature Imagine Dragons performing a number of songs from their debut album Night Visions , including hits "It's Time" and "Radioactive." While a firm air date for the episode has yet to be announced, it is expected to hit TV screens the weekend of August 9-11 on PBS.
In other Imagine Dragons news, the band has scheduled a number of TV appearances to continue to promote Night Visions . The group will perform on ABC's Good Morning America on July 5 and on NBC's Late Night with Jimmy Fallon on July 26.
Copyright 2013 ABC News Radio