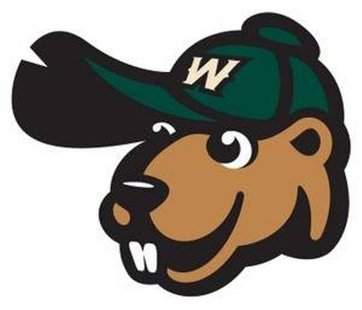 Four-run seventh inning key as the Express defeat the Woodchucks 5-3.
WAUSAU—June 18, 2013—The Eau Claire Express would enter the seventh inning without recording a hit but they would leave with four runs on the scoreboard as the Wisconsin Woodchucks would be handed their fifth straight loss being defeated 5-3.
The first run of the game wouldn't come until the bottom of the sixth inning as Matt Tellor would drive in Ian McLoughlin on a ground ball hit to the shortstop giving the Woodchucks a 1-0 lead. The Woodchucks had the hit and run on as Tyler Stieb was stealing second base which prevented an Express' inning-ending double play on Tellor's ground ball.
Wausau native and Woodchucks' pitcher Adam Kramer had a no-hitter going until the top of the seventh inning when Daniel Kihle would break it up with a single into left field for the Express. The Express would continue to pour it on as Parker Zimmerman would bring in Kihle with a single through the left side of the infield. A sacrifice fly to right field from Blake Schmit would score Ryan Gerber on the play to give the Express a 2-1 lead. The Express would score two more runs in the inning as a wild pitch would allow Zimmerman to score and a fielding error from Woodchucks' shortstop Madison Carter would allow Charlie White to score.
The Express would tack on one more in the top of the eighth inning Kihle would score on a sacrifice fly to deep center field by Zimmerman to give the Express a 5-1 lead over the Woodchucks.
The Woodchucks would try to rally in the bottom of the ninth as Austin Diemer would hit a two-run home run in his Woodchucks' debut. However, that would be the closest the 'Chucks would come to the Express in the game.
Adam Kramer would receive the lost for the Woodchucks as he would leave the game with the bases loaded and all three of those runs would come into score. He would drop to 0-1 on the year.
Taylor Lehnert would receive the victory for the Express as he would go seven innings and surrenderjust one run on the night. Tyler Sparger would come in the bottom of the ninth and record a two-pitch save for the Express it would be his third save of the season.
The Woodchucks will be back tonight as the Eau Claire Express come back to Athletic Park to finish the two-game series. First pitch is scheduled for 6:35.
Fans can enjoy Eat-A-Palooza during tonight's game which entails a single-game ticket and All You Can Eat food selection for $18.