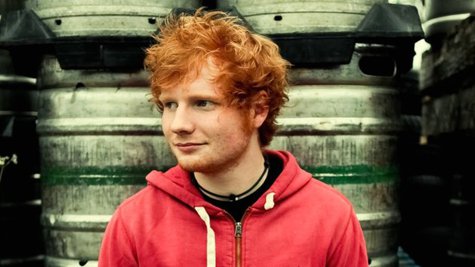 Ed Sheeran always says it wouldn't be very professional for him to date Taylor Swift , since the two are touring together, and it wouldn't be very gentlemanly either, since he's friends with Taylor's ex Harry Styles . But there doesn't seem to be any barriers to Ed dating Taylor's BFF.
Us Weekly is reported that there's something romantic going on between Ed and Selena Gomez . He was spotted at her house last week, which sparked rumors of a musical collaboration, but Ed told Fuse he was simply attending a party at Selena's place. However, perhaps it was a party of two. The magazine claims that Taylor introduced Ed to Selena over Memorial Day weekend and now, says an insider, "They are hooking up!"
According to this insider, Selena sees her relationship with Ed as "a nice escape from the drama" of her on-and-off romance with Justin Bieber -- apparently, Ed is a lot more mature than the 19-year-old Biebs.
"They are friends with an open mind," another insider tells the magazine of Selena and Ed's relationship. "He's sensitive and sweet and a lot deeper than Justin."
If true, Taylor must be happy about this turn of events, since she appeared to disapprove of Selena's relationship with Justin. At the Billboard Music Awards last month, she was seen sticking her tongue out , apparently in disgust, when Selena kissed Justin on the cheek backstage.
Copyright 2013 ABC News Radio