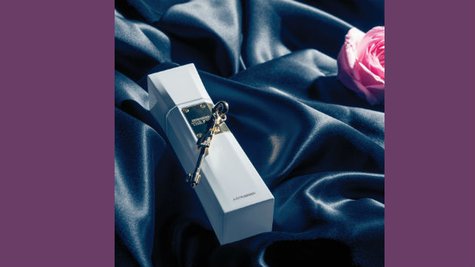 Justin Bieber is about to add a third signature fragrance to his collection, and it's a "key" marketing move on Justin's part. That's because the fragrance is called...The Key.
Justin tells People magazine that the new scent "will unlock a personal side of me [my fans] have never seen before, bringing us closer than ever." He adds, "I always want my fragrances to send an uplifting and positive message."
The Key's packaging is quite different from Justin's two previous fragrances, Someday and Girlfriend, which were packaged in brightly-colored, feminine bottles. This new one comes in a modern-looking white lacquer bottle with gold hardware, and a gold key charm hanging off of it. What does it smell like? It's "a fruity floral musk with notes of vanilla," according to People.
The scent arrives in department stores nationwide this July.
Copyright 2013 ABC News Radio